A unique win & accelerated drive using HPE GREENLAKE!
Mr. Saurabh Godbole, Head – Enterprise Business at Unique solutions has been announced the winner of the very first "Gladiator of the quarter", FY21 Q1 for HPE Greenlake" and has displayed the commitment in the overall motion for one of our very esteemed customer.
The coming days shall be more exciting filled with tremendous zeal & momentum rolling for future endeavors.
"Fueling the Digital Transformation with Containerization"
Unique solutions was a Sponsored Technology Partner with HPE at YourStory virtual event (Fourth edition of Future of Work 2021, India's largest product-tech-design conference).
Award for Best Greenlake Partner for HPE
"Unique Solutions WON an award for Best Greenlake Partner for HPE in a recently concluded event. HPE GreenLake with their consumption based on-premise solutions offers a great value preposition to customers for mission critical workloads in today's challenging business environment. Thanks to all our esteemed customers for their continued support."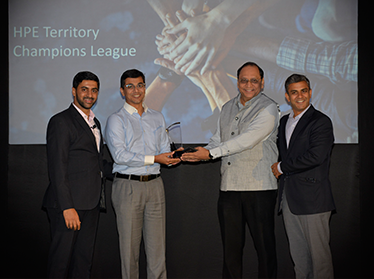 HPE SMB Partner Club Award
With a fantastic start of year 2020, Unique Solution had been Awarded with the "Archives of Acceleration Attach" and "HPE Legendary Sales Stalwarts" for year 2019 at the Partner Business Forum SMB Partner Club event hosted at Westin, Pune on 7th Feb, 20. This forum hosts a selected promising partners in West territory who retain the capability, competency and expertise in delivering a technology push in various customer segments.
Partner of the Year FY2019 for Datacenter Care
Unique Solutions has an awarded with the "Partner of the Year FY2019 for Datacenter Care" at an HPE conducted Event for Customer Value Leadership for HPE Datacenter Care Flexible. Thank you Hewlett Packard Enterprise for the great recognition, and we look forward to continue furthering this great partnership.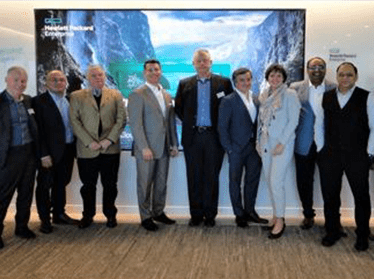 Participation at the consumption visionary council with HPE leadership team at headquarters at San Jose from 25th to 27th Feb, 2020.